Senior Connections--Movie Screening and Q and A with director
Monday, April 22, 2019
•
17 Nisan 5779
1:30 PM - 3:30 PM
Social Hall
Film screening of "Big Sonia" with a Q&A with the film's director.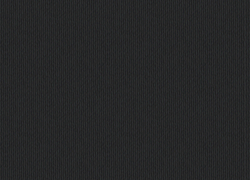 Standing tall at 4'8″, Sonia is one of the last remaining Holocaust survivors in Kansas City and one of the only survivors there who speaks publicly about her wartime experience. Sonia's enormous personality and fragile frame mask the horrors she endured. At 15 she watched her mother disappear behind gas chamber doors. Sonia's teenage years were a blur of concentration camps and death marches. On liberation day, she was accidentally shot through the chest, yet again miraculously survived. Sonia is the ultimate survivor, a bridge between cultures and generations. Her story must never be forgotten.
Story
Our film interweaves Sonia's past and present using first-person narrative with stories from family and friends. Along the way, we learn valuable life lessons – "Soniaisms" – from a woman who can barely see over the steering wheel, yet insists on driving herself to work every day to run her late husband's tailor shop, John's Tailoring. Running the shop is Sonia's entire being – it is her reason for living and the center of her life. Sonia is a "diva" and she's known for wearing leopard print and high heel shoes – she is the most popular woman I know. Her influence spans generations and cultures, and we see first-hand how she transforms a room of self-involved teenagers into thoughtful citizens. Sonia is an enigma.
Conflict
John's Tailoring is the last shop standing in a desolate corner of a rundown mall, and there is a looming threat the mall could close its doors any day. Will Sonia be able to continue working? Will she have to shut the doors on John's Tailoring and finally retire in her late 80's? How will Sonia's stories make a difference to people now? How will her stories inspire audiences to learn about their own families and ensure that we don't repeat mistakes of the past?
Social Issues
Societal issues this film will address include:
Health
Elder rights/ageism
Inter-generation communication
Discrimination
Injustice
SENIOR CONNECTIONS
Join Senior Connections for programs held on the second and fourth Mondays of each month throughout the year. All programs are curated by seniors and are open to members as well as the wider Santa Cruz community. All programs are free.
Since 2006, Senior Connections has been providing an eclectic mix of lectures, discussions, films, musical and dramatic performances, arts and health panels, rabbinic roundtables and annual luncheons. Visit with friends, make new friends and learn something new.
Call ahead if transportation arrangements are needed (see contact information below).
Programs are subject to change.
1:30 - 2:00 PM Nosh and Schmooze
2:00 - 3:30 PM Featured Presentation
Share Print Save To My Calendar
Tue, July 16 2019
13 Tammuz 5779
Today's Calendar
---
Friday Night
Erev Shabbat Service-LIB

: 7:30p
Shabbat Day
Shabbat Morning Service-LIB-Rabbi Lori

: 10:00a
Upcoming Programs & Events
---
Parashat Balak
Fast of Tammuz
View Calendar
Tue, July 16 2019 13 Tammuz 5779